MATTER MANAGEMENT
CHECKLIST
Discover practical steps to improve matter management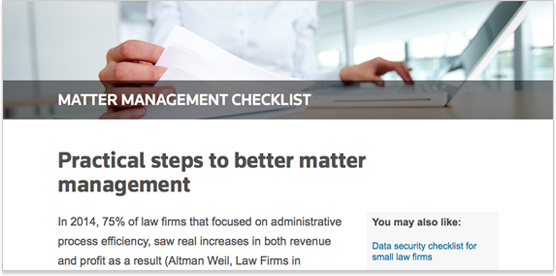 White paper preview:
In 2014, 75% of law firms that focused on administrative process efficiency, saw real increases in both revenue and profit as a result (Altman Weil, Law Firms in Transition, 2015).
How can you see the same success? The answer sounds easy: Streamline your matter management.
Read this free white paper and get crucial tips for improving the process at the outset, during, and when wrapping up the matter.
Download the full white paper